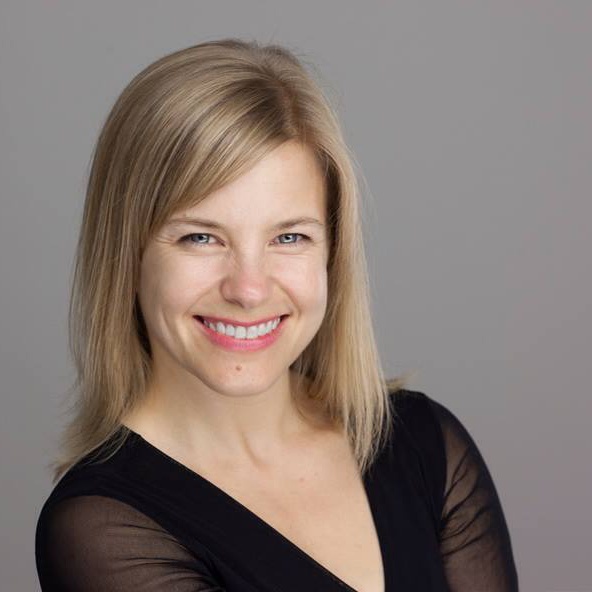 Lisa E
Assistant Instructor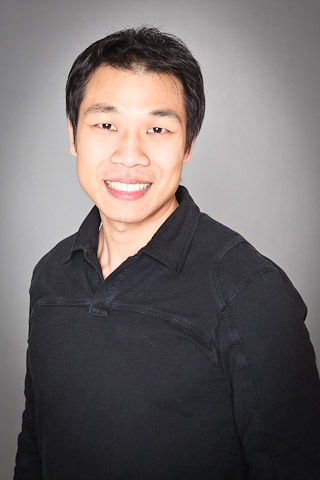 Jan Wu
Assistant Instructor

Jan was first introduced to this energetic dance over ten years ago while at the University of Western Ontario in London, ON. Since then, he has reignited his passion for this expresive form of Latin art, performing and now as an assistant instructor with the Baila Boogaloo Dance Co. A Chiropractor by training, he is drawn to salsa's expressive body movements, its fiery energy and dance as a part of his active lifestyle.
"…the physical, psychological, and social benefits are too numerous to list. Everyone should try dance as part of an active, healthy lifestyle".
When not burning up the dance floor, Dr. Wu. is busy caring for his clinic patients, presenting on various health/lifestyle performance topics and is always looking out for the next fun and exciting activity to experience.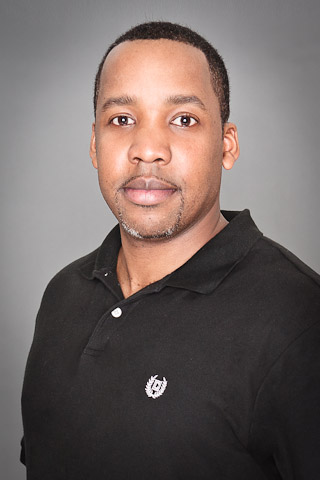 Allan Griffith
Assistant Instructor

Allan has been dancing Latin and salsa on and off for more than eight years now and calls the art form a fun way to spend time with great friends.
A high school biology and chemistry teacher, Allan spends his spare time travelling to South American countries, going to the gym, playing soccer and basketball, and listening to reggae, Soca and hip hop music.
Allan also takes part in Baila Boogaloo's Performance Class.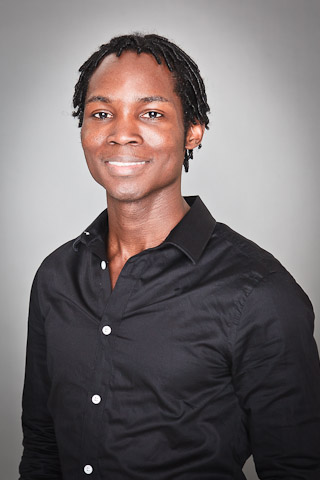 Hugh Gordon
Lead Instructor & Peformer

Hugh,a long-time student of the company and joined the instructor and performance team in 2011s.
Hugh's passion for salsa dancing has only grown since, because as he say's 'there's always something new to learn'.
When not on the dance floor, Hugh – a self-admitted news junkie – enjoys working out, skating, playing badminton as well as practising both German and French languages.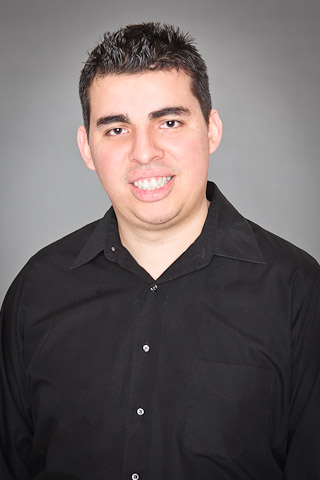 Armando Guedez
Assist. Instructor, Stage Mgr.

Born in Venezuela, Armando carries Salsa & Latin music and dance in his heart everywhere he goes. He began his obsession with the art in early 2000 while studying in BA in Business Management with double major in marketing and finance at Ryerson University Armando can always be found backstage at every and all Baila Boogaloo events and performances as he is the company's trusted Stage Manager. He can also be found in Baila Boogaloo classes as he is a much loved instructor.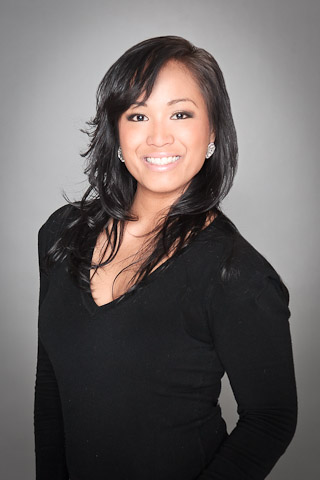 Ana Asuncion
Director, Make-up

Allen Rafol
Performer & Instructor

All forms of music get Allen moving. The newest member of the Baila Boogaloo Dance Co.'s professional performance team, Allen first began learning how to salsa dance back in 2007. Before long he picked up several other Latin dance genres and started developing his own unique flavour. In 2008, Allen was invited to join the company's professional performance team. He has excelled at all of the challenging choreographies he has been presented with. Allen is also one of the Baila Boogaloo Dance Co.'s much-valued instructors.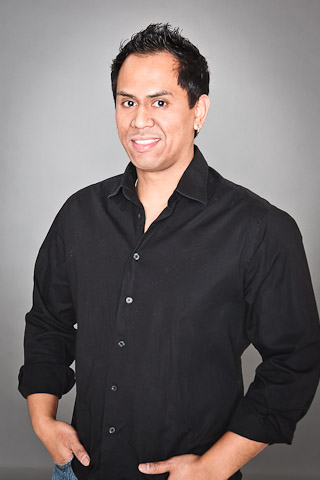 Aaron Rafol
Lead Instructor & Performer

Aaron is a natural when it comes to the art of salsa and
Latin Dance.
A master at body movement, Aaron signed up to learn the craft back in January 2006 and hasn't looked back since. Quickly picking up the essence of the Latin flavour, Aaron excelled in salsa and other Latin dance forms and before long started pushing the limits by trying out new moves, tricks, dips, lifts and complex combinations.
Aaron is a principal dancer and lead instructor for the Baila Boogaloo Dance Co.
Douglas Pereira
Lead Instructor & performer

For Doug, it's all about the form, grace, fluidity as well as the energy of salsa and Latin dance and music. And of course, the fun!
First drawn to the art form while attending Ryerson University, Doug is one of the Baila Boogaloo Dance Co.'s valued performers and lead instructors. As a teacher, he maintains the philosophy that anyone can dance.
Doug, an aerospace engineer by profession, is also trained in personal fitness and is the company's personal health, nutrition and fitness trainer.
Dancing is just one of the many ways that Doug balances his active lifestyle. Some of his other interests include martial arts, travel and personal development.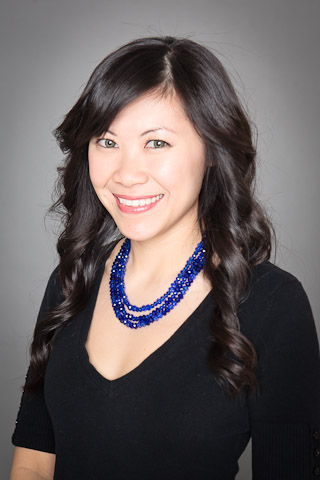 Melissa Leong
Lead Instructor & Performer

For Melissa, dancing is an expression of her creativity and her passion. Training in Latin dance every day has also pushed her to become a more focused and hardworking individual. Born in Winnipeg, Manitoba, Melissa began studying Chinese folk dancing when she was five. She has studied numerous forms of dance including ballroom, jazz and contemporary in Canada and Asia. Melissa has been a teacher, performer and choreographer with the Baila Boogaloo Dance Co. since 2003 after graduating from Ryerson University in Journalism. Working as a national reporter, she fits dance in as part of her life, not her schedule. She has also danced in television programs and choreographed routines for productions such as the Miss Teen Canada pageant.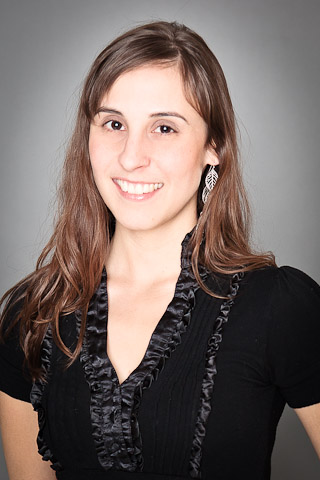 Joanna Lavoie
Lead Instructor & Performer

Dancing isn't just Joanna's favorite hobby. It's a lifelong passion that began when she was just four years old.
A Ukrainian dance performer for more than 15 years, Joanna also learned jazz, ballet, tap, and gymnastics as a child. As a teen, she further honed her dance skills in modern and partner dancing as a performer for the award-winning Les P'tits Géants drama troupe. Bit by the Latin dance bug back in 1998, Joanna teaches salsa and Latin social dance at several studios and venues throughout the GTA, including Ryerson University. She's also a proud member of Baila Boogaloo Dance Co.'s professional dance team as well as one of the company's lead instructors. Always smiling and laughing, Joanna always puts her heart into her lessons and performances.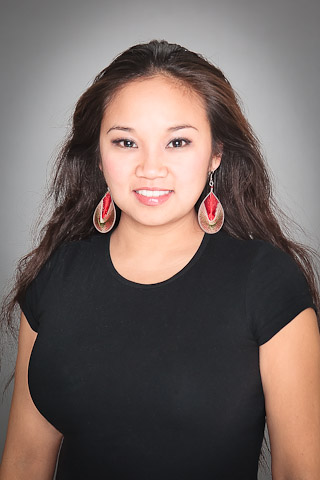 Grace Galvez
Lead Instructor & Performer

Grace has travelled the world doing what she loves most: dancing. A member of the Hawaiian Pacific Dance Company for more than 20 years now, Grace has studied several dance genres including hip hop, jazz and ballet.
She first became interested in learning salsa and Latin dancing in 1995 and officially began her formal training in 2002. Grace is now one of Baila Boogaloo Dance Co.'s performance team members as well as a lead instructor. As a middle school teacher, Grace confidently exudes leadership and provides warm and caring instruction in her lessons. She especially enjoys teaching youth and kids the art of Latin and salsa dance.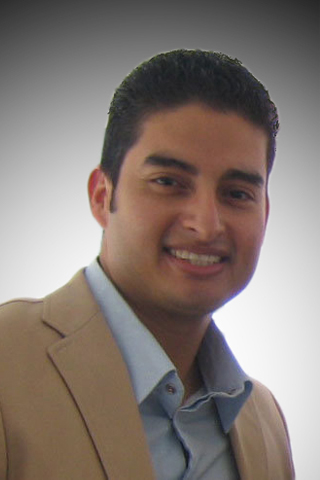 Joaquin E. Martinez
Artistic Director

Salsa and Latin dance and music run through Joaquin's veins. Born in Acajutla, El Salvador, Joaquin grew up dancing socially. He began to take the art form seriously at the age of 18 and started mastering the styles and techniques of salsa, cha cha cha, merengue, bachata and casino rueda.
Joaquin graduated with an Hons BA in Architectural Science and went on to design luxury estates and properties in Toronto & GTA area. To further develop his love of real estate, he acquired his Real Estate Agent's license.
Alongside his partner in both life and dance Darlene Wang de Martinez, Joaquin co-founded the Baila Boogaloo Dance Co. in 2003. He also serves as the company's artistic director as well as its lead choreographer. Joaquin continuously strives to imbue his choreography and his classes with the Latin flavour he holds true. He has been featured on television including the Slice Network and Cosmo TV as well as on stage at local and international venues.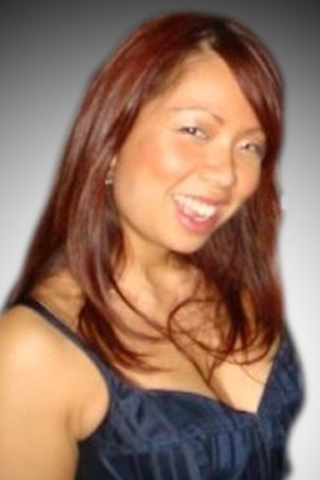 Darlene Wang de Martinez
Director

Darlene fell in love with salsa and Latin dance and music at the same time that she met her now husband Joaquin Martinez.
Prior to founding the Baila Boogaloo Dance Company and School with Joaquin, Darlene received her Hons BA from York University and then went on establish herself as an award-winning investment advisor and real estate developer.
Darlene who trained as a child in piano, synchronized swimming and gymnastics, studied several Latin dance forms following university. Darlene is also very proud of her Chinese-Indian heritage and has used Asian influences to inspire her dance.
Her professional career as a salsa and Latin dance performer and choreographer has included appearances on television and music videos and stage productions. The company regularly performs at corporate, political and charitable events to raise money for causes such as World Aids Day and cancer research.